We often hear terms like "company", "agency", "broker", and "carrier" used seemingly interchangeably when talking about insurance. But, there are some significant differences between an insurance agency, sometimes called an insurance broker, and an insurance company, also known as an insurance carrier. We're here to help explain how an insurance agency differs from an insurance company, and why that distinction matters to you. Most important, we're here to take care of YOU!
Insurance Company
An insurance company is the same as an insurance carrier: a manufacturer of insurance services and products. An insurance carrier or insurance company is the entity you make payments to for your insurance coverage, and that will pay you in the event of an approved insurance claim. They create and administer their own insurance policies.

Insurance companies are the big names we typically think of when an insurance need arises – MetLife, Travelers, Progressive, Nationwide, State Farm, Geico, Farmers, and the list goes on. Insurance companies sell their own products and often provide limited offerings from other carriers for comparison, if any.
Insurance Agency
An insurance agency, also referred to as an independent agency or brokerage, facilitates solicitation, writing, and binding of policies for their clients through multiple insurance carriers. Insurance agencies can decide which insurance carriers they represent, and which products they want to sell.
Think of an insurance agency like a retail store. Just like retail giants Target and Walmart sell products from Mattel, Proctor & Gamble, Apple, General Mills, Sony, and dozens of other manufacturers in one location, insurance agencies sell a wide selection of insurance products from a multitude of insurance companies.
Why It Matters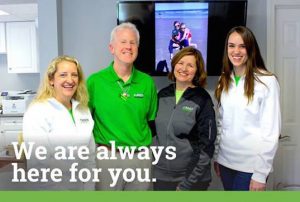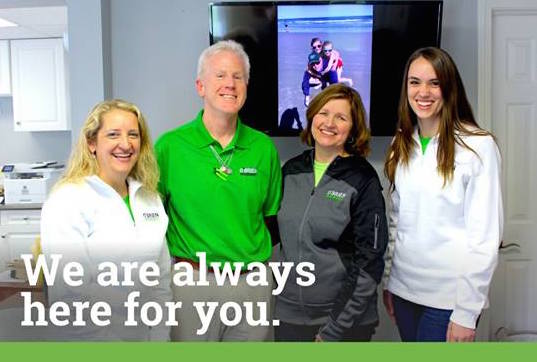 Because independent insurance agencies, like O'Brien Insurance, are not directly employed by any single insurance company, they can offer their clients a broader, more competitive selection of policies tailored to their needs. Independent agencies have extensive policy options to choose from, and their primary motivation is matching their clients with the best-fit policy, regardless of which carrier that policy comes from!
O'Brien Insurance is Here for You
This is the important thing for you to read and understand. As an independent insurance agency, O'Brien Insurance works for you! Their loyalty is to their clients, not to any specific insurance carrier, and their goal is always to find the best coverage for their clients' unique circumstances. O'Brien agents have the expertise and resources to be your one-stop-shop for competitively priced coverage, while having the freedom to do business in a way that best serves their clients.
Unlike representatives of many large insurance companies, O'Brien agents are local, so they're just around the corner when it comes time to help you file a claim. And, their business is personal to them because their clients are their friends and neighbors.
To join the O'Brien Insurance family and experience the benefits of working with an independent insurance agency first-hand, contact us today!