If you or a family member were sued, would your personal insurance coverage – such as your homeowners, automobile, or boating insurance policies – provide you with adequate protection?
Unless you can confidently answer "yes", it's time to look into umbrella policy options. Umbrella policies provide financial protection beyond what's covered by your existing policies, in amounts ranging from one to ten million dollars.
Typical auto, homeowner, and other property insurance liability limits are often not sufficient to cover the large court judgments frequently awarded. Having an umbrella policy in place can help safeguard your assets if you are held liable in certain situations, such as:
An injury on your property
An injury involving your automobile, recreational vehicle or boat
Injuries caused by pets
Libel, slander, defamation of character or invasion of privacy
While we all like to think we will never be faced with a lawsuit, it's estimated the average person has a 10%-33% chance of being sued in their lifetime. Everyday activities as mundane as driving your kids to school, hosting a birthday party, walking your dog, or even posting on social media can have outcomes that make you vulnerable to a lawsuit. This Personal Liability Risk Scorecard, created by ACE Private Risk Services, can help you to identify factors putting you and your loved ones at a higher risk for being targets of a lawsuit.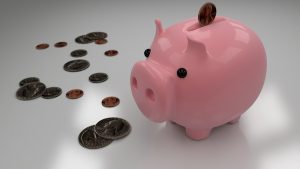 The additional personal liability coverage an umbrella policy offers can be the difference between successfully navigating an unexpected setback and losing your most valuable assets. If you're unable to pay the total of a settlement, the courts can seize your home, retirement funds, and other investments, as well as draw from your paychecks, to secure the balance.
At O'Brien Insurance, we've seen firsthand how having an umbrella policy minimizes the financial impact on clients when they're ordered to pay out an expensive settlement. In the past decade, we've handled two major claims resulting from boating-related incidents. One was a tubing accident involving serious injuries, and the other was a boating accident. These were incidents that could have happened to anyone who spends time out on the water regularly, as many of us in the greater Glens Falls region do.
In both cases, our clients were ordered to pay settlements exceeding their boating policy coverage. Fortunately, both clients had umbrella policies and were able to use them to cover the additional cost. Without umbrella insurance, our clients would have been required to expend large sums of money out of pocket, causing extreme financial hardship.
For all the value an umbrella policy brings with it, it's relatively inexpensive. Considering an umbrella policy could prevent a life-altering financial crisis, the cost, which can run around $15 a month, seems a nominal price to pay. The agents at O'Brien Insurance are here to guide you through the process of finding the best coverage for your needs, and they can provide expert advice about umbrella insurance policies. Contact us today!