Are you putting off switching to O'Brien Insurance because it seems like a hassle? You've got to deal with finding your policy, filling out paperwork, and the dreaded "break-up" with your current agency… we know, and we're here to make it easy for you. Having insurance is IMPORTANT, and finding an agency that works for you (both in price and values) is just as important. We promise you a hassle-free experience. All you have to do is make the first move, and we'll do the rest. So, let's get started:
Step One: Get your policy to us!!!
This is the only step that YOU have to take in the entire process of switching, AND we even give you FOUR (you heard that right!) options to start:
Option 1: For those of you who who prefer the old school method, you can drop your policy off at our office
Option 2: We've got a very user friendly website where you can get a free quote right or schedule a call right from our homepage!
Option 3: Text John a photo of your policy. Does that sound crazy? It's not! It's just convenient! You can get in touch with John at (518)480-9740. He loves to chat! He also loves getting texts of policies!
Option 4: Do you work from home? Or are you always on the go? Leave a copy of your policy and stick it in the mailbox. John will personally make a house call to pick it up in his O'Brien mobile!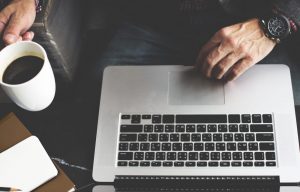 To make it even easier for you, here's your link to the login screens of the five main insurance companies. Just click, enter your login info, and forward your policy to us at jobrien@obrienagency.com.
*Geico: Login here.
*Progressive: Login here.
*State Farm: Login here.
*Allstate: Login here.
*Traveler's: Login here
Step Two: Let's get you a quote!
Now that we have your policy, it's time for John and his team to work their magic. One of the wonderful things about choosing an independent insurance agency is that we have a gigantic pool of insurance options to choose from. You're not tied to one company – we'll find the perfect fit for you, your family, and your budget. If we've got questions along the way or need more info from your policy, we'll be sure to get in touch so that we can get started right away.
Step Three: Breaking up is hard to do…
… so we do it for you!!! Don't stress about calling to cancel your current policy. It's no fun getting stuck on the phone chatting with a robot, only to be transferred to customer service after an hour so you can be talked into keeping your current policy. Let us do the dirty work for you. We'll do it the right way, and give you that extra time back in your day to take a breather and treat yourself. After all, you're done making the switch! That deserves some celebration!