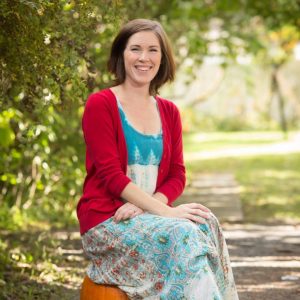 Morgan Panich is a stay-at-home mom to two little ones by day and a work-from-home woman by night. When she's off duty from changing dirty diapers, she's busy writing witty posts for O'Brien Insurance or sewing up bags and knitting garments for her online shop, Knitting Nellie. You can find Morgan nestled in her Lake Luzerne house in the woods of the Adirondacks – working by candlelight in her studio, enjoying the beach by her house, or searching for gnomes and fairies with her kids, Silas and Sable.
Can you believe that it's boat season??? I'm sitting here writing this blog while staring out my window at a giant snow pile that's still on our front lawn (my husband and I have a bet going when it's going to melt), all while dreaming of being out on the Hudson River that runs just a minute's walk from my front door. The weather forecast is teasing me this week with warm temperatures, and it's making me think back to last Summer when I moved to Lake Luzerne. Almost every day, my son and I would grab our wagon, walk down to the river and watch the boats go by. He had just learned to say "hello" and loved to wave in hopes of getting a honk in return. It's a completely different culture here than in Downtown Glens Falls, and boating is a HUGE part of it! I almost feel like we're on a permanent vacation. Whether you're on the Hudson, out on Lake George, Glen Lake, or Schroon Lake… if you want your boat in the water, you're going to need boat insurance.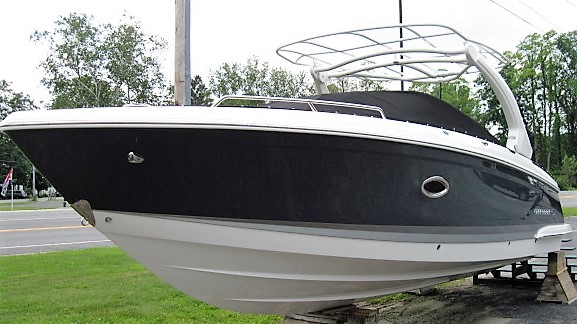 So let's get you ready to set sail:
Do you already own a boat? Are you thinking about purchasing your first boat? Or maybe even upgrading from what you currently have? Either way, it doesn't hurt to brush up on your boat insurance knowledge and learn some new facts along the way!
What is Boat Insurance and what does it Cover?
Boat insurance is in place to protect you and your boat from loss and damage. Passengers on your boat are also included under the liability portion of your policy, so don't be afraid to invite a friend or two along with you to catch some rays (and hopefully some fish if that's the goal!) Your boat insurance policy might include:
• Collision Damage – This helps repair or replace your boat in the case of an accident.
• Property Damage – Fingers crossed you won't need to use this, but in the case you do, it covers damages you incur to someone else's boat, dock, or any other piece of property
• Comprehensive – Covers you in a situation other than collision – stolen, vandalized, or damaged boat.
• Bodily Injury Liability – Covers injuries you may cause to others while using your boat.
There is always the option for additional coverage, which may come in handy if you're hit by a boater who doesn't have insurance, or you have extra equipment (such as fishing gear) that needs protection.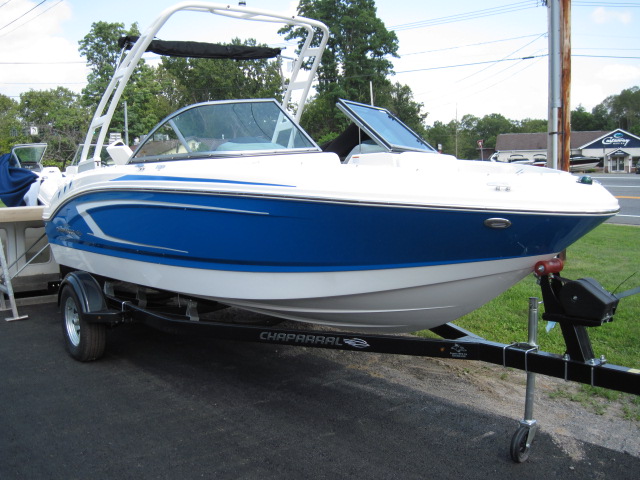 What Types of Boats are Covered?
While small water crafts can sometimes have limited coverage under your homeowner's insurance, you're going to want boat insurance in most cases. If you pontoon down the picturesque Hudson River, you're going to need insurance. Do you have a sailboat, sport boat, or yacht that you dock at Lake George? That needs coverage too! Are you a wild child that loves to jet ski? You DEFINITELY need to get boat insurance! Fishing boats are also included.
How much is Boat Insurance? And how does it work?
There is no set price for boat insurance, and both the cost and coverage needed greatly depend on the type of boat that you have. It's recommended that for any boat, you buy one million dollars in liability insurance minimum, and more for bigger and faster boats. Here are some factors that dictate the cost of your policy and how much coverage is needed:
• The age, type, and size of your boat. Bigger, faster, and newer = a more expensive policy and more coverage needed. If you're just out on the river enjoying a small cruiser or even a paddle boat excursion with your little ones, chances are your premium will be lower.
• Are you using it out on the ocean or in enclosed waters? If you're boating in the Adirondacks, your policy won't cost as much as if you were, say, off the coast of Maine. We get to save a little money and enjoy not just one lake, but so many picturesque locations. SCORE!
• The size of your motor.
• Where you live.
• Have you opted for additional coverage? If so, your policy will be more…but you're getting more coverage in return, so that's great!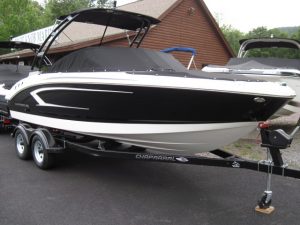 How do I get started?
Hopefully by now you know the drill. We make it EASY, and all you have to do is reach out. You can call, text, or email John. Stop into the office or set up an appointment just for you either at your home (no need to dress up, just stay in your pj's) or out at your favorite location to talk details (we recommend somewhere with delicious food!). We know the waters of boat insurance, and can get you set up and ready to cruise in no time. And to help you out, we'll even provide you with the link to Lake George Boating Rules and Regulations to read in the meantime (find all that helpful info here. You'll be a pro before we even have a meeting!
To those of you new to boating – have fun out there this summer! We really are fortunate to live in a place with so much natural beauty and so many opportunities to get out and enjoy the fresh air. Take some time to soak in the sun, relax with your family, and make memories that will last a lifetime. John gets out and about ALL THE TIME, so be sure to ask him for recommendations (whether it be what beaches are nicest or where to eat after a day out on the boat). And to those of you who are experienced boaters – I hope to be in your shoes someday. Any recommendations for a family boat perfect for cruising the Hudson? I can't wait for the years to come when I can go out on the water with my husband and two children and just have a picnic, jump in the water, and enjoy the day as a family.
~Morgan