There's much to celebrate during the winter holiday season in the greater Glens Falls region, and even more to do. Renters insurance – or insurance of any kind for that matter – is probably the last thing on your mind as you're running between holiday parties, kids' activities, work commitments, and last-minute shopping excursions.
But unexpected emergencies, such as the residential fires that have impacted local families in recent weeks, can happen any time of the year – and sometimes they happen more often during the holiday season. Common aspects of living in upstate New York in the winter months – increased use of space heaters or other heating equipment, holiday decorations like lights and candles, and even cooking while possibly distracted by guests – can also bring with them a higher risk of residential fires.
Properly insuring your living space and its contents, whether you own or rent your home, is key to recovering from a catastrophic event like a fire. Unfortunately, individuals and families who are renting are often hit hardest when residential fires occur. Homeowners are required to have homeowners insurance coverage before they're able to close on the purchase of a home, but many rental properties don't require tenants to secure a renters insurance policy before signing a lease.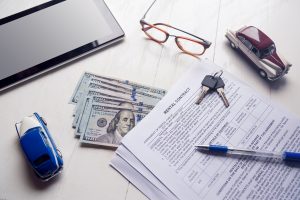 While it's becoming a more common practice, requiring tenants to show proof of renters insurance before signing a lease may still seem unnecessary to many. There's a misconception that tenants' apartments are covered under their landlord's insurance. In reality, a landlord's insurance policy will cover damage to the building in the event of a disaster, but it won't cover anything inside the apartments within the building.
Renters insurance offers protection for both landlords and tenants. If there's property damage or someone is injured in the tenant's dwelling, it can alleviate the need to seek emergency financial support through mechanisms like crowdsourcing. In the event of damage to your apartment and belongings as a result of fire, a renters insurance policy could provide several thousand dollars in coverage (usually anywhere from $10k-$30K on average).
The payout from a renters insurance policy in this instance could be used to purchase new clothing, electronics, furniture, kitchen items, and any other personal items lost, as well as to pay for a hotel room or other temporary shelter until you're able to return to your apartment or move to a new permanent residence (depending on the severity of damage to the building). In addition to giving you the ability to replace lost items and pay for an interim place to stay, renters insurance policies can also provide liability coverage in case someone is hurt and brings a lawsuit against you to cover damages.
The great thing is renters insurance policies are often very inexpensive. They sometimes run as low as $10 a month – potentially less when bundled with other insurance types – and offer an invaluable safety net. The knowledgeable and compassionate agents at O'Brien Insurance Agency can walk you through the process of securing renters insurance coverage from start to finish. Contact us today and get the priceless gift of peace of mind, knowing that you and your loved ones will be covered in the aftermath of a residential fire or other crisis.