2019 is coming to a close and it's time to give some thought to your 2020 New Year's resolutions. There's definitely room on that list – probably somewhere you have to exercise more and eat more vegetables. We think you should fit in important resolutions about getting your insurance coverage in order, too!
We've got a few insurance resolution suggestions for you in case you're not sure where to start:
New Year's Insurance Resolution #1:
Stop Procrastinating About Getting Life Insurance
What are you waiting for?
Life insurance is invaluable when it comes to being assured your loved ones will be taken care of when you're no longer here. Sure, it can be uncomfortable to think about planning for our families' needs in the event we pass away unexpectedly. But, isn't some temporary discomfort worth it for the peace of mind that comes from knowing the people you care about will have what they need no matter what? Plus, life insurance policies are usually pretty reasonably priced. A good insurance agent, like the folks at O'Brien Insurance, can help you find one that fits your budget and gives you the coverage you're looking for.
If having employer-provided life insurance coverage is your rationale for not getting an additional life insurance policy, keep in mind that coverage ends if your employment with that organization ends. Not to mention that, typically, the average life insurance policy offered by employers – usually around two times your annual salary – is often not sufficient to cover everything you'd want covered when you're no longer around to provide your family with regular income.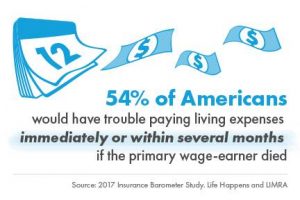 Consider what debts or expenses you wouldn't want your family members to worry about in your absence. Would you want your spouse to be able to pay off the mortgage or eliminate car payments? Would you want to know your kids' college tuition would be taken care of, or that figuring out how to pay for childcare on one income wouldn't have to fall onto your spouse's plate? Now, take a moment to think about if the payout amount of your employer-provided life insurance policy would cover those costs. If the answer is "No" – or if you don't have life insurance through your place of employment – it's time to talk to an insurance agent, like any member of the experienced team at O'Brien Insurance Agency, about getting life insurance coverage that's right for your unique needs.
New Year's Insurance Resolution #2:
Look Into Bundling Options
You've seen enough commercials to know that bundling insurance policies – getting multiple policies, such as your car insurance and homeowners insurance, through the same insurance carrier – can be a great way to pay less for insurance coverage overall. Yet, you still have your homeowners or renters insurance through one company, your car insurance through another, and maybe even your life insurance through still another.
If this describes your current insurance predicament, you're almost guaranteed to save money through bundling. So how do you go about bundling your policies? The first thing you'll need to do is bring all of your policies to an insurance agency for review, which brings us to suggested insurance resolution #3…
New Year's Insurance Resolution #3:
Review Your Existing Insurance Coverage and Get Updated Quotes
How long has it been since you reviewed your insurance coverage or gotten new quotes? While it's reassuring to know the invisible safety net of your existing insurance policies is in place, insurance coverage shouldn't be a "set it and forget it" proposition. Insurance needs change over time as our life circumstances evolve, and it's not uncommon to end up with insurance coverage that's both more expensive than it needs to be and not comprehensive enough.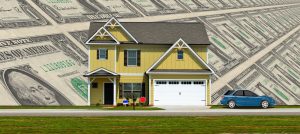 Take homeowners insurance, for example. When we're in the thick of buying a new home, selecting a homeowners insurance policy might seem like just another box to check on your infinitely long "to do before closing" list. You might have skimmed through the options quickly and picked the least expensive, since the path to owning a new home can be pretty rough on the bank account. Even now, you may not be certain if the homeowners coverage you have actually covers everything you think it does or everything you'd want it to. That's a good sign that you're due for a policy review.
Bring your current insurance policies to O'Brien for a review and get new quotes while you're there. They can make recommendations about appropriate coverage and walk you through bundling policies. There's a decent chance that there are more affordable policy options out there which also provide better coverage – you just need the independent insurance agents at O'Brien to steer you in the right direction!
We Can Help Make Your 2020 Brighter!
Any of these resolutions take less time and energy to fulfill than daily trips to the gym or weekly meal-prepping to ensure a healthy diet (though both are admirable goals!). Just a few minutes out of your day can save you money and better protect you and your family. And, just like with any New Year's resolution, it's easier to accomplish your aims when you're not trying to do it alone. Think of O'Brien Insurance as your personal trainer for your insurance needs. Contact O'Brien Insurance today and make 2020 the year your insurance coverage finally gets into peak shape!