Have you been out on the roads lately?! Have you noticed how nutty it is out there? With all of the hustle and bustle in our rapidly growing region, it's important to be a defensive driver. Drivers are always talking on their phone, texting, fiddling with the radio, eating… you name it, we've seen it!
A defensive driving course is a great option to help you learn to better and more safely navigate the roads — and it will also earn you a discount on your auto insurance bill!
Who can say no to money in their pocket? Imagine what you could do with that money (think: Date night with your sweetheart! Or stuff it in your piggy bank for a rainy day…) and all it takes is a couple of hours of your time. You can even take the course online.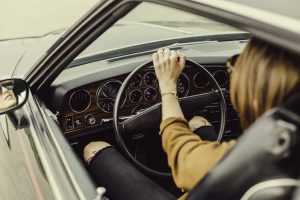 There are several advantages to taking a defensive driving course. Obviously, the discount!
You'll get approximately a 10% discount on your auto insurance for up to three years. You can also lower the points on your license – but we know you're all safe and speed abiding citizens, so this shouldn't be an issue! Most importantly, you're arming yourself with the knowledge to keep you and your loved ones safe behind the wheel.
Maybe you've taken one in the past and need a refresher course, or you're thinking of taking one but haven't bit the bullet yet. Here's what you can expect from a defensive driving course. These courses cover a range of topics, including:
Accident prevention
Vehicle and traffic laws
Distracted driving
Road rage
Drug and alcohol awareness
Driving in unfavorable weather conditions
Drowsy and fatigued driving
The course will take 6 hours for NY State drivers. They are offered online or in a classroom setting, if that's more your speed. The cost varies from course to course, but they are usually in the $25 range.
The State of New York's Department of Motor Vehicles holds those who are offering defensive driving courses to strict standards. They've compiled a list of approved courses. Online courses can be found here and classroom courses can be found here.
Don't forget! You can potentially earn more auto insurance savings by being accident free. Bundling your home and auto insurance is another great way to save as well. We are always happy to answer any questions for you, just give us a call! Not an O'Brien customer yet? Get a free quote online.
Happy Trails and Safe Traveling, from O'Brien Insurance!