Welcome to 2019!
O'Brien Insurance wishes you and yours a happy and prosperous New Year! We love the holiday season in Glens Falls. Putting another joyous Christmas behind us is bittersweet, but we can't help but be excited about the endless possibilities that come with ringing in a new year. The beginning of each new year is a time of hope and renewal. How lucky are we to have another chance to put past challenges behind us and to double-down on reaching our goals? There's nothing better than the dawn of a new era, another shot to change what we've been meaning to change and make this life everything we want it to be.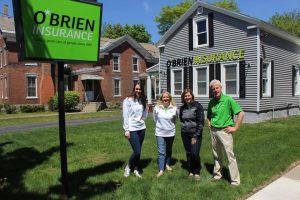 Whatever dreams you're going after or big steps you're taking in the new year, remember that the O'Brien Insurance family is here to help you protect what you've worked so hard to attain. We do what we do because we understand that the blessings in our lives are priceless and taking care of what matters most to you is YOUR priority and OURS. Each of us has our own journey, and we'd be grateful to be part of yours, wherever life may be taking you.
Is a move in your future? Whether you're getting your own apartment for the first time, taking the leap into homeownership, looking for a place with more room for your growing family or down-sizing as you become empty-nesters, the space you live in is more than just a financial investment. It's where the people, (and pets!) you cherish spend their time, and where you keep the things that are most valuable to YOU, regardless of their monetary value. Homeowners insurance and rental insurance give you peace of mind knowing your living space, and everything and everyone in it, are afforded an extra layer of protection when the unexpected happens.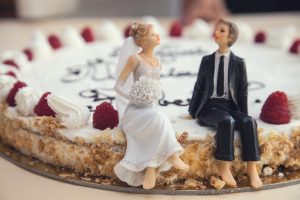 Taking things to the next level by proposing to the love of your life? Maybe the proposal was last year's milestone and the big day is planned for 2019. We can help you with all of the different insurance-related needs brought about by this joyful time in your lives. Did you even know wedding insurance is a thing?!
Getting ready to jump head first into parenthood and bring a beautiful new addition into your family? Life insurance may not be top of mind during the excitement and anticipation of preparing to welcome a child into the world, but it's another way to be certain that those most precious to you are cared for under any circumstances.
Maybe you've decided it's time to purchase that car you've had your eye on, or to go for it and add a boat or a motorcycle to your grown-up toy collection. Maybe 2019 is your year to go all-in with launching your own business, or maybe this is the year you get to retire finally and travel the country with your loved ones in a really cool RV. These are all GREAT reasons to give us a call and see what we can do to help you take care of what's most important in YOUR world.
Each day we get is a gift. Make the most of all 365 of them that are coming our way, and we'd love it you decide to let O'Brien Insurance come along for the ride. Here's to a 2019 that'll be one for the record books!