Jessica Chanese here, peeking out from behind the O'Blog curtain to share a recent experience of mine.
When I first started writing blog posts for O'Brien Insurance over a year ago and learned about the benefits of being an O'Brien Insurance Agency client, my husband and I switched our homeowners and auto insurance policies over to insurance carriers brokered through O'Brien. We saved more than $500 annually and ended up with better coverage as a result, and we've had top-notch customer service from O'Brien agents like Hannah Dahlgren ever since.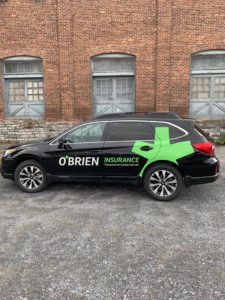 Fast forward to about a week ago. I came home from work and opened what I assumed was a regular monthly bill from our car insurance carrier. My stomach dropped when I saw that it was instead a notice stating our policy was pending cancellation due to non-payment. Knowing I've paid every month dutifully, I was super confused and worried because I know that all sorts of badness comes from letting your car insurance policy lapse. 
I reached out to Hannah right away and she got back to me ASAP, as she always does. Turns out, although I was faithfully making a payment online through our bank each month, I had overlooked notification about a higher payment earlier this year related to renewing our coverage. I had unintentionally fallen behind in our payments because I had paid the same amount in January and February that I had paid each month prior without taking the annual renewal charge into account. 
So, why shouldn't you let your auto insurance policy lapse, like I almost did? There are plenty of reasons, but some of the biggest include:
You can be arrested and ticketed
To me, this is one of the scariest possible outcomes of allowing auto insurance to lapse. If you're pulled over by law enforcement while driving an uninsured vehicle, even if you were unaware the vehicle was uninsured, you can face arrest, tickets, or both. On top of the cost of paying the resulting fines and fees, you can rack up legal expenses as well. 
Your license and registration can be suspended or revoked
Lapses in car insurance coverage can mean having your driver's license and vehicle registration suspended or revoked. Plus, you'll have to pay extensive fees, often upwards of $1000, to have them reinstated once your coverage is restored. 
You'll pay accident-related costs of pocket
Letting your car insurance coverage lapse or expire, even if it's unintentionally like I nearly did, means you'll be responsible for paying any costs due to property damage or injuries if you get into an accident while you're without coverage. This can lead to huge bills and potential legal difficulties. Definitely a scenario we all want to avoid. 
You'll pay daily fees to the DMV
The Department of Motor Vehicles charges daily fees per vehicle that does not maintain continuous insurance. This causes you to pay the fees or surrendered the plates for the number of days you went without coverage. A lot of people can't afford to pay these fees and can be left without a vehicle!
You can check out the NYS DMV website to learn more about the consequences of car insurance lapses in New York State. 
O'Brien Insurance is Here to Help!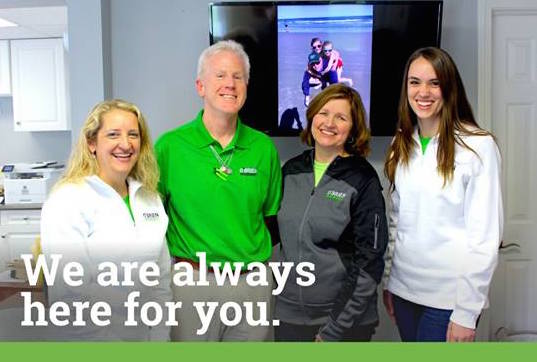 One of the best parts about being an O'Brien Insurance client is that O'Brien agents are available at any time to walk you through potentially tricky insurance matters. As mentioned, when I received the letter that my car insurance policy was pending cancellation, the first thing I did was email Hannah at O'Brien. She emailed me back quickly and easily guided me through resolving the situation, as well as how to get signed up for automatic payments so I can avoid a similar predicament in the future. 
There was no questioning what I needed to do to get the situation straightened out. No navigating through automated options on a generic customer service line to then be placed on hold for twenty minutes before being able to talk to a real person. Belonging to the O'Brien Insurance Family means having the security of knowing exactly who to contact when you run into an insurance-related problem and being able to trust that they'll respond in no time with helpful, expert advice.  
If you haven't switched your insurance coverage over to O'Brien yet, what are you waiting for? It's easy, convenient, and opens the door for saving money plus getting the best customer service exactly when you need it most. Contact O'Brien Insurance Agency today to make the switch!