Did you know that you as a homeowner are responsible for the service lines on your property? Most folks don't realize this until something goes wrong and we want you to be ahead of the curve! It's up to the homeowner to repair or replace damaged underground exterior piping and wiring on their property. We suggest you have Service Line Coverage.
Service Line Coverage not only pays for your repairs, but also for any damage to outdoor property as a result of those repairs. For example, your driveway, walkway, lawn, patio, plants, etc. If the damage is so extensive that you are unable to remain in the home then coverage for your hotel and other expenses are also included.
Every insurance company is different but your service line coverage may include:
Water service
Steam
Geothermal
Sewer
Drainage
Electrical power
Communications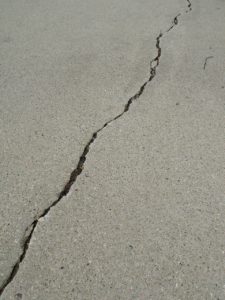 You might be surprised how costly a service line expense can be. One example is if an underground exterior sewer line on your property ended up being damaged by tree root growth. Then during the sewer repair process, damage extended to the driveway and surrounding landscape. This cost could run you around $10,000!
Signs that your service line may be damaged are water taking a long time to drain after a bath, toilets are no longer flushing well and even cracking in the home's foundation. When sewer lines are damaged, the flow will decrease and can even halt altogether. Don't wait until this happens to make sure you're covered!
If you have questions about service line coverage please contact us today!