Who doesn't love saving money? Make sure you're taking advantage of all available discounts you're eligible for under your existing insurance policies. We're highlighting some of the more common discounts offered by insurance carriers, but be sure to check with your insurance agent to be certain you're not missing out on valuable cost-savings!
Car Insurance Discounts
Driver safety discounts can take a few different forms. In New York State, drivers who successfully complete a defensive driving/accident prevention course can reduce their auto liability rates by 10% annually for three years.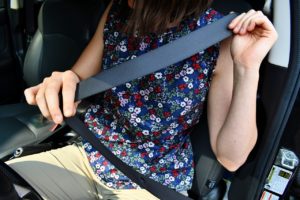 Many insurance companies offer accident-free driver discounts to drivers who haven't been involved in a car accident in three to five years. Often, this type of discount is automatically applied when initially purchasing an auto insurance policy.
Safe driver discounts can be applied for drivers who display conservative driving habits, including consistently wearing seatbelts, non-aggressive braking, and adhering to speed limits. Some insurance carriers who offer this type of discount require policyholders to utilize a monitoring system which records driving habits. Those who can demonstrate low mileage accumulation or minimal use of their vehicle may also be eligible for discounted rates.
In addition to safety-based discounts, most car insurance carriers provide discounts based on the driver's status. Good student discounts can be applied for drivers with an average GPA of 3.0/an overall B average or above. Discounts can also be had by seniors, members of the military, and students away at school who are leaving their vehicle at home.
Homeowners Insurance Discounts
As with many categories of car insurance discounts, homeowners insurance discounts often relate to safety and reduction of risk. Many insurance carriers discount rates for homeowners with security monitoring systems and/or monitored fire alarms or similar safety-monitoring systems.
Homeowners who achieve several years of claims-free policy-holdership may be eligible for lower rates. A discounted rate may also be available based on loyalty for longtime customers of an insurance carrier, or for mature or retired homeowners.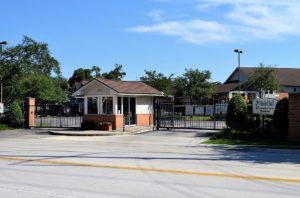 Home improvements that promote safety, such as updating wiring or plumbing, or replacing a roof, may qualify homeowners for an insurance discount, as can measures like belonging to a homeowners association (HOA) or living in a gated community. Some technological enhancements, such as sensors to detect water or gas leaks, can be leveraged to receive a discount. 
Ask Your O'Brien Insurance Agent!
The bottom line is that there are often multiple ways to save money on our existing insurance policies that we may not be aware of. That's where the insight of the expert agents at the O'Brien Insurance Agency comes in. They know the ins and outs of the policies they broker and can make sure you're getting all the savings you're eligible for. Contact O'Brien today!