Most of us rely on our homeowners insurance policies as a safety net through which we can recoup financial and material losses in the event property covered by the policy is damaged, lost, or stolen. Our homeowners insurance policies can often feel like security blankets, and it's easy to assume everything within our homes would be covered to their full value if submitting an insurance claim became necessary. However, that's not always the case.
Deductibles are also an important consideration in the payout process. Some homeowners choose to have high deductibles in order to reduce their policy's premium. Higher deductibles can increase the possibility you may not receive payment for a lost item because most insurance companies won't reimburse for the cost of an item which is lower than the policyholder's deductible. For example, if your deductible is $1,000 and an antique vase which cost you approximately $800 is stolen from your home, you likely would not receive an insurance payout because the vase's dollar value is less than your deductible.
To avoid scenarios like these, it can be beneficial to schedule individual items of higher monetary value on your homeowners insurance policy. Having scheduled personal property coverage means itemizing belongings to secure additional coverage for those specific items through your homeowners insurance policy. It's an optional add-on to your homeowners insurance policy which can increase the coverage limits for high-value items.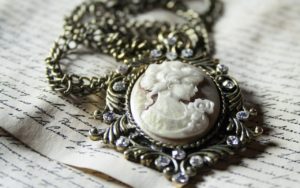 If you have expensive items in your home, such as jewelry, electronics, artwork, antiques, or other high-value belongings, it's worth talking to an insurance agent about scheduled personal property coverage. Adding scheduled items to an existing policy is typically reasonably low-cost, and only a receipt or appraisal is usually needed to verify an item's worth.
The knowledgeable agents at O'Brien Insurance Agency would be happy to answer any questions clients have about this topic or to walk them through the process of adding scheduled items to their homeowners insurance coverage. Contact them today!